Discovering the Best of Thailand on a Budget ===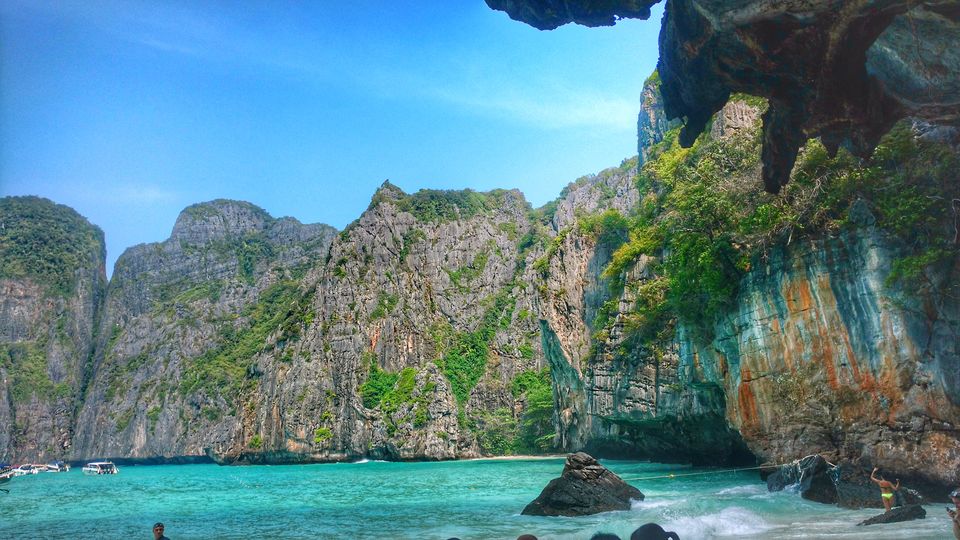 Thailand is a magnificent country known for its stunning landscapes, rich cultural heritage, and delicious cuisine. While it may seem like an expensive destination, it is entirely possible to explore Thailand on a budget without compromising on the experience. From budget-friendly attractions to insider tips and must-visit affordable destinations, we have curated a guide to help you make the most of your trip while keeping your wallet happy.
Budget-friendly attractions in Thailand
Thailand is brimming with attractions that won't break the bank. One such gem is the Grand Palace in Bangkok, a majestic complex showcasing intricate architecture and ornate temples. The entrance fee is reasonable, and exploring the palace grounds will transport you to a bygone era. Additionally, the Chatuchak Weekend Market in Bangkok is a must-visit for budget travelers. With over 15,000 stalls, you can find everything from clothes to crafts at bargain prices.
Another affordable attraction is the stunning Railay Beach in Krabi. Accessible only by boat, this paradise boasts turquoise waters, limestone cliffs, and white sand beaches. You can spend your days here sunbathing, swimming, or indulging in water activities such as kayaking and snorkeling, all without spending a fortune.
Insider tips for exploring Thailand on a budget
To make the most of your budget-friendly adventure in Thailand, consider these insider tips. Firstly, opt for street food instead of restaurants. Thailand is famous for its vibrant street food scene, offering a wide array of delicious and affordable dishes. From mouthwatering Pad Thai to flavorful mango sticky rice, you can savor local cuisine without draining your wallet.
Another tip is to use public transportation. Tuk-tuks and taxis in Thailand can be costly, so opt for buses, trains, or even renting a bicycle to explore the cities and countryside. Not only will this save you money, but it will also provide a more authentic experience of the local culture.
Must-visit affordable destinations in Thailand
While Bangkok and Phuket may be the most popular tourist destinations in Thailand, there are several other affordable gems worth exploring. Chiang Mai, located in the northern region, offers a captivating blend of tradition and modernity. With its stunning temples, night markets, and affordable accommodation options, it is a budget traveler's paradise.
For nature enthusiasts, the province of Pai is a must-visit destination. Known for its picturesque landscapes, hot springs, and waterfalls, Pai offers a tranquil escape from the bustling cities. The laid-back atmosphere and affordable guesthouses make it an ideal spot for backpackers.
Discovering the Best of Thailand on a Budget ===
Discovering the Best of Thailand A Tourists Guide to Unforgettable Attractions June 17 2023 by admindefault Are you dreaming of the perfect getaway in Thailand From crystalclear waters to ancient temples there is something for everyone when it comes to sightseeingBest Places to Visit 01 Attractions Mustsee attractions for your itinerary Wat Pho Ko Ratanakosin amp Thonburi Wat Pho is our absolute favorite among Bangkok39s biggest sights In fact the compound incorporates a host of superlatives the city39s largest reclining Grand Palace Ko Ratanakosin amp ThonburiJune 12 2023 by Editor team Discover the Best of Thailand Bangkok Chiang Mai and Koh Samui Itinerary Thailand with its vibrant culture breathtaking landscapes and warm hospitality has long been a cherished destination for travelers
seeking an immersive and unforgettable experienceDiscover the Ao Salad Fishing Village a charming village with friendly locals and traditional houses Relax at one of the islands beachside resorts which provide a variety of opulent amenities With their stunning beaches crystalclear waters lush forests and vibrant cultures the top 10 islands in Thailand provide the ideal combination 1K views 16 likes 0 comments 1 shares Facebook Reels from Y2Z Travel Discovering the Best of Thailand Don39t Miss These MustVisit Destinations on Your Next Adventure Follow us for more The nightlife in Koh Chang is vibrant and varied White Sand Beach is the hub of the islands nightlife with numerous bars and clubs Sabay Bar is a popular beachfront bar that offers fire shows while Himmel Bar is known for its live
music For a more relaxed atmosphere visit the Mojito Lounge or the Rock Sand Beach BarThailand is a country that has something for everyone from stunning beaches and rich cultural heritage to delicious cuisine and friendly locals If youre planning a trip to Thailand this travel guide will provide you with an overview of the mustsee places and experiences so you can make the most of your visit to this incredible countryThe capital city of Thailand is Bangkok which is one of the most happening destinations in Thailand This country is also known as the land of temples where you can find around 35000 temples throughout the country Besides that the forests and jungles of this country are one of the greatest marvels to visit here
Thailand is a treasure trove of budget-friendly attractions, insider tips, and must-visit destinations. By exploring the Grand Palace, Chatuchak Weekend Market, Railay Beach, and other affordable attractions, you can experience the beauty of Thailand without breaking the bank. Remember to follow insider tips such as indulging in street food and using public transportation to maximize your budget. Don't forget to venture beyond the popular tourist spots and explore Chiang Mai and Pai for an authentic and affordable Thai experience. With careful planning and a sense of adventure, discovering the best of Thailand on a budget is entirely within reach.