Family-Friendly Outdoor Activities in Florida ===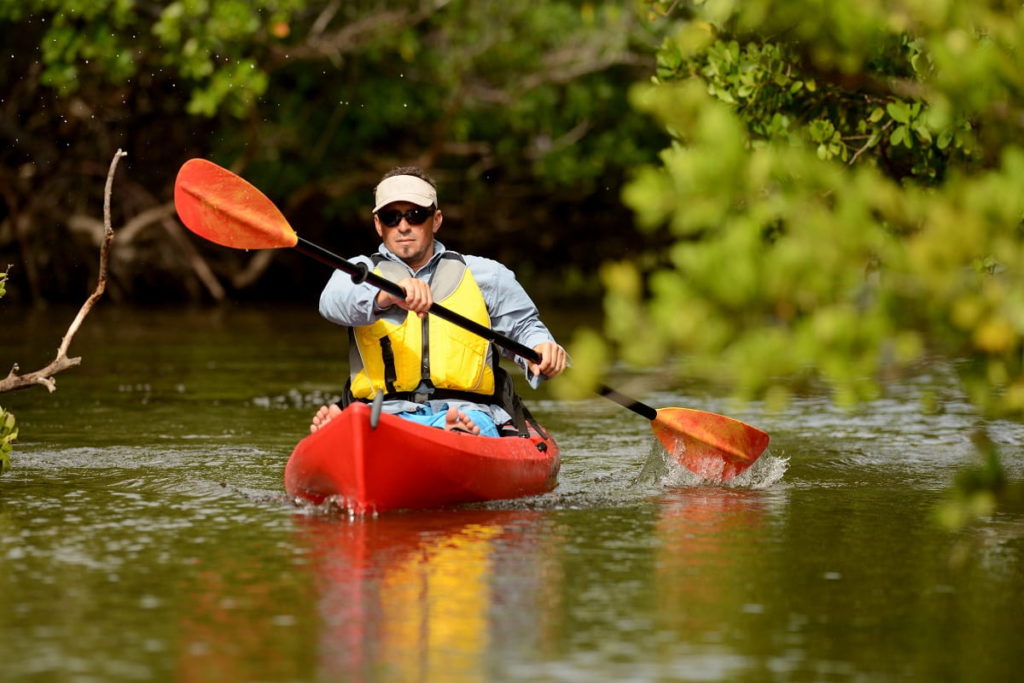 Florida is a haven for outdoor enthusiasts and families seeking adventure and fun. With its warm climate and diverse landscape, the Sunshine State offers a plethora of family-friendly outdoor activities suitable for all ages. From stunning beaches to enchanting natural parks, Florida provides countless opportunities for families to bond and create lifelong memories. In this article, we will explore the top five family-friendly outdoor activities in Florida, where you can discover fun and adventure for the whole family.
Top 5 Family-Friendly Outdoor Activities in Florida
Visit the Everglades National Park: A trip to Florida would not be complete without experiencing the remarkable Everglades National Park. Families can embark on thrilling airboat rides, where they will witness the awe-inspiring flora and fauna of this unique ecosystem. Guided tours are available to educate visitors about the importance of preserving this natural wonder. Additionally, families can enjoy hiking, biking, and picnicking in designated areas while keeping an eye out for alligators, birds, and other wildlife.

Explore the Kennedy Space Center: For families with an interest in space and science, a visit to the Kennedy Space Center is a must. Located on the east coast of Florida, this NASA facility offers an array of educational and interactive exhibits. Families can witness real-life space shuttles, meet astronauts, and even experience a simulated rocket launch. The Kennedy Space Center is a perfect combination of entertainment and learning, making it an ideal destination for children and adults alike.

Relax on the Pristine Beaches of Siesta Key: Siesta Key, located on the Gulf Coast of Florida, boasts some of the most beautiful beaches in the state. The powdery white sand and crystal-clear waters make it an idyllic spot for families to unwind and enjoy sun-filled days. Children can build sandcastles, splash in the gentle waves, or go on a seashell scavenger hunt. With lifeguards on duty and numerous amenities nearby, Siesta Key guarantees a safe and enjoyable beach experience for the whole family.

Get Wild at the Zoo Miami: The largest and oldest zoo in Florida, Zoo Miami, offers a fantastic day of adventure for families. Spanning over 750 acres, visitors can explore various exhibits showcasing wildlife from around the globe. The zoo's open-air design allows for an immersive experience, where families can see animals up close and personal. Children will delight in feeding giraffes, riding camels, and even feeding rhinos. Zoo Miami truly offers a unique opportunity for families to connect with nature and learn about different species.

Experience Thrills at Universal Orlando Resort: If your family craves excitement and thrills, a visit to the Universal Orlando Resort is a must. This world-class theme park offers a variety of attractions suitable for all ages. From the magical world of Harry Potter to thrilling roller coasters, there is something for everyone in the family. The Wizarding World of Harry Potter is a highlight, where families can explore iconic locations and ride the exhilarating Hogwarts Express. With live shows, interactive exhibits, and delicious dining options, Universal Orlando Resort promises an unforgettable outdoor adventure for the whole family.
Discover Fun and Adventure for the Whole Family in Florida
Florida provides a wide range of outdoor activities that cater to families seeking fun and adventure. Whether you prefer exploring natural wonders, visiting educational attractions, or indulging in thrilling experiences, the Sunshine State has it all. By venturing into the Everglades National Park, families can immerse themselves in the beauty of nature and witness wildlife up close. The Kennedy Space Center offers an out-of-this-world experience, where families can learn about space exploration and marvel at historic rockets. Siesta Key's pristine beaches provide relaxation and endless hours of family-friendly enjoyment, while Zoo Miami allows for an up-close encounter with diverse animal species. Lastly, Universal Orlando Resort guarantees an exhilarating adventure full of entertainment for the whole family.
Unforgettable Outdoor Experiences Await in the Sunshine State ===
Outdoor Activities Concerts amp Shows Food amp Drink Events Classes amp Workshops Shopping Transportation Traveler Resources Types of Attractions Boat Tours amp Water Sports Nature amp Parks Fun amp Games Sights amp Landmarks Museums Water amp Amusement Parks Zoos amp Aquariums Classes amp Workshops Nightlife Spas amp Wellness Traveler rating amp up amp up Neighborhoods1 LEGOLAND Orlando Editors Choice 2 Kennedy Space Center Titusville 3 Everglades National Park Everglades 4 WonderWorks Orlando 5 Biscayne National Park Miami Area 6 Walt Disney World Orlando 7 Naval Aviation Museum Pensacola 8 Key West Butterfly and Nature Conservatory Key West 9Outdoor Activities Concerts amp Shows Food amp Drink Events Shopping Transportation Traveler Resources Types of Attractions Boat Tours amp Water
Sports Nature amp Parks Sights amp Landmarks Fun amp Games Museums Zoos amp Aquariums Classes amp Workshops Water amp Amusement Parks Traveler rating amp up Good for Good for Kids BudgetfriendlyAll 273 Outdoor Places 72 Water Activities 58 Amusement 31 Tours 28 Sports amp Fitness 25 Entertainment amp Shows 24 Museums amp Galleries 16 Adventures 8 Sights amp Landmarks 6 Shopping 4 Instruction 1 Subcategories All 273 Fishing 24 Parks 23 Beaches 15 Nature amp Wildlife Areas 14 Golf 13 Movie Theaters 124 Swim in a Pool or at the Beach on Amelia Island Floridas Amelia Island has 13 miles of beaches Photo Shutterstock If playing in the sand and splashing in the water is a nonnegotiable part of any family beach vacation Amelia Island is the place to be The natural beauty of this barrier island
shines as the gentle waves of the See tours 13 George M Steinbrenner Field What a great place to watch a baseball game 14 Horse Power for Kids amp Animal Sanctuary the maze Ziplines the playgrounds the petting zoo the train ride and lots of animals on the path Theres Our first stop upon arriving in the Keys familyrun Key Largo Conch House swears by fresh local produce and seafood served in a homey setting amid lush tropical gardens Grab a seat on the porch Whatever your speed theres fun for everyone in Sebring and its surrounding cities From toddlers to teens we invite you to explore our nearly 100 lakes sprawling local and state parks holiday events and festivals and countless familyfriendly eateries
In conclusion, Florida offers an abundance of family-friendly outdoor activities that are sure to create lasting memories. With its diverse landscapes, from the enchanting Everglades to the stunning beaches, there is something for every family to enjoy in the Sunshine State. Whether you are seeking relaxation, education, or thrills, Florida has it all. So, pack your sunscreen, gather your loved ones, and embark on an unforgettable outdoor adventure in Florida. The Sunshine State is waiting to provide you and your family with fun, excitement, and cherished moments that will be treasured for years to come.