The Rockies, with their breathtaking landscapes and majestic peaks, are a hiker's paradise. Whether you are a seasoned mountaineer or a beginner looking for an adventure, the Rockies offer a plethora of trails, tips, and must-see views. This article will guide you through planning your hiking adventure, provide insights into exploring the Rockies, and highlight captivating views that await you in this stunning mountain range.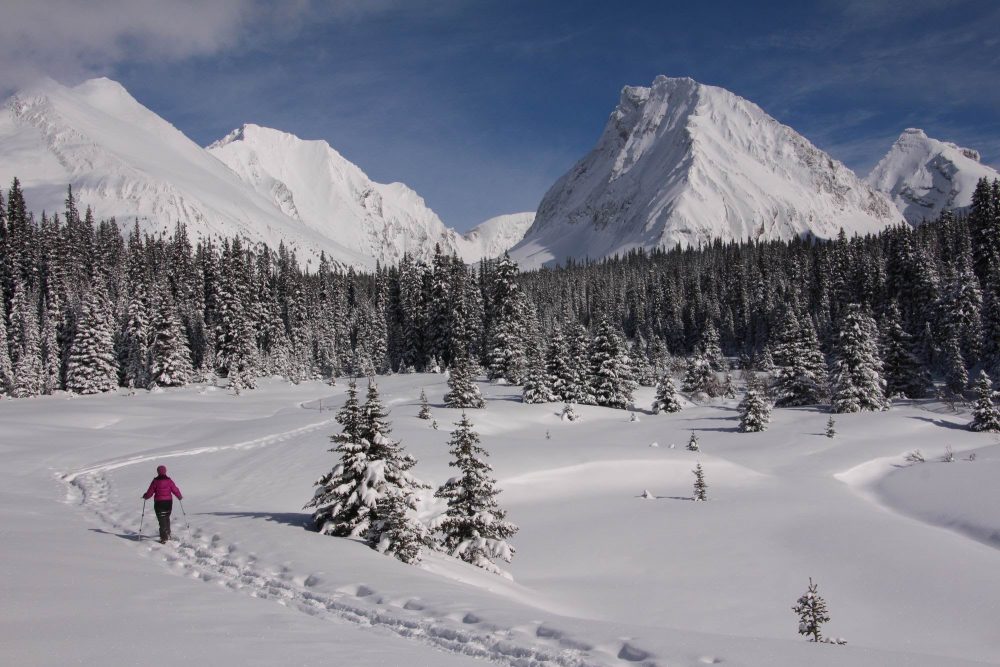 Planning Your Hiking Adventure: Trails, Tips, and Must-See Views
When planning your hiking adventure in the Rockies, it is essential to choose the right trails that suit your skill level and preferences. The Rockies boast an extensive network of trails, ranging from easy day hikes to challenging multi-day treks. Some popular trails include the Banff National Park's Johnston Canyon Trail, which leads you to breathtaking waterfalls, and the stunning Lake Agnes Tea House Hike in Alberta, known for its panoramic views.
To make the most of your hiking experience, it is crucial to be well-prepared. Dress in layers and wear sturdy hiking boots to tackle the rocky terrain. Carry essentials such as a map, compass, and first aid kit. Additionally, pack enough food, water, and sunscreen to keep yourself nourished and protected from the elements. Remember to check the weather forecast and trail conditions before embarking on your hike.
While hiking in the Rockies, you will be rewarded with an array of must-see views. Some highlights include the iconic Moraine Lake with its crystal-clear turquoise waters and the picturesque Peyto Lake, known for its vibrant blue color. The stunning views from the top of Sulphur Mountain in Banff and the famous Icefields Parkway, with its glacier-covered peaks, are also not to be missed.
Exploring the Rockies: Unforgettable Trails, Expert Tips, and Scenic Vistas
Exploring the Rockies offers hikers an unforgettable experience amidst nature's wonders. One of the most renowned trails in this region is the Rockwall Trail in Kootenay National Park. This multi-day hike takes you through alpine meadows, towering cliffs, and glacier-fed rivers, offering breathtaking views at every turn. For those seeking a challenge, the Skyline Trail in Jasper National Park provides a rigorous but rewarding adventure with its stunning vistas of the surrounding mountains.
To enhance your hiking experience in the Rockies, expert tips can prove invaluable. Start your hikes early in the day to avoid crowds and enjoy cooler temperatures. It is advisable to hike with a partner or join a guided group tour for added safety. Take breaks frequently to rest, hydrate, and admire the magnificent scenery. Remember, leave no trace and respect the environment by staying on designated trails and properly disposing of your waste.
While exploring the Rockies, you will encounter numerous scenic vistas that will leave you in awe. The breathtaking view of Lake Louise from the Plain of Six Glaciers Trail is a sight to behold. The stunning panorama from the top of Mount Rundle in Canmore offers a bird's-eye view of the surrounding peaks. The mesmerizing Athabasca Falls in Jasper National Park, with its thunderous cascades, is another must-visit spot for nature enthusiasts.
Captivating Views Await: Essential Trails, Tips, and Must-Visit Spots in the Rockies
The Rockies are home to essential trails that should be on every hiker's bucket list. The Iceline Trail in Yoho National Park is a moderate hike that takes you along glaciers, waterfalls, and through alpine meadows, rewarding you with awe-inspiring views of the surrounding peaks. The iconic Sentinel Pass in Banff National Park offers an exhilarating challenge, leading you to stunning vistas of the Valley of the Ten Peaks.
To make the most of your hiking adventure, consider some essential tips. Familiarize yourself with the signs of altitude sickness, as the Rockies' high elevation can pose a challenge for some hikers. Hiking poles can provide stability and reduce strain on your joints during steep ascents and descents. Ensure you have proper travel insurance that covers any potential emergencies or injuries that may occur during your hike.
Throughout your journey in the Rockies, numerous must-visit spots will leave a lasting impression. The awe-inspiring beauty of Lake O'Hara, accessible only by bus or reservation, is a hidden gem not to be missed. The stunning Hoodoos in Drumheller, with their unique rock formations, will transport you to another world. Finally, the picturesque Emerald Lake in Yoho National Park, surrounded by towering peaks and vibrant forests, will take your breath away.
1 Bear Lake This is the shortest most popular hike in Rocky Mountain National Park Its a flat beautiful easy walk in the parkliterally The entire hike is less than a mile in length making it great for all ages and ability levels This trail is not paved its a gravel trail for most of its length but it is considered handicap accessibleWelcome to RockyMountainHikingTrailscom RockyMountainHikingTrailscom is the most comprehensive website for hiking trail information in Rocky Mountain National Park We provide detailed information on more than 80 hikes in the Rockies including trail descriptions photos key features difficulty ratings maps and elevation profilesThe permit is in effect from 5 am to 6 pm Park Access This permit gives you access to everything in Rocky Mountain National Park except
for Bear Lake Road You can drive Trail Ridge Road visit the Alpine Visitor Center hike to Longs Peak and to Chasm Lake and hike Gem Lake The permit is in effect from 9 am to 2 pmTrailhead Begins at canoe docks Distance 109 km Elevation 792 meters Time 25 to 4 hours This is the quintessential Canadian Rockies hike Its fairly challenging hugely popular and offers some of Canadas most stunning natural sceneryPlease practice the seven principles of Leave No Trace plan ahead stay on the trail pack out what you bring to the hiking trail properly dispose of waste leave areas as you found them minimize campfire impacts be considerate of other hikers and do not approach or feed wildlife Deer Mountain Hike StepByStep Trail GuideHooray Rocky Mountain is one of the all too few national parks that
offers an alternative transportation system However the shuttle is currently only doing park and ride along the Bear Lake Corridor and not from the Estes Park visitor Center Heres a current route map Rocky Mountain Shuttle System Park amp Ride courtesy NPSIt has over 415 square miles of protected mountain terrain and 395 square miles of wilderness along with a huge array of hiking trails and wildlife Its the perfect place to spend hours on the trails and well worth it when you see the stunning sights of Dream Lake or the pictureperfect Alberta FallsThe biggest drawback to visiting Rocky Mountain in summer is the crowd Almost half of the parks annual visitation occurs in the months of June July and August If the only time you can visit the park is during summer dont let the crowds hold you
back Here are some ways you can avoid the crowds 1
The Rockies are a treasure trove of scenic trails, expert tips, and must-see views. Whether you are an experienced hiker or a novice adventurer, planning your hiking adventure, exploring the Rockies, and marveling at captivating views will undoubtedly create lifelong memories. So, lace up your boots, pack your backpack, and embark on an unforgettable journey through these awe-inspiring mountains.