Spain is known for its stunning beaches, delicious cuisine, and vibrant cities like Barcelona and Madrid. However, this beautiful country has so much more to offer beyond its popular tourist destinations. If you're looking to venture off the beaten path and discover hidden gems, you're in for a treat. From enchanting villages to breathtaking natural wonders, here are 12 lesser-known treasures that you should add to your Spain travel itinerary.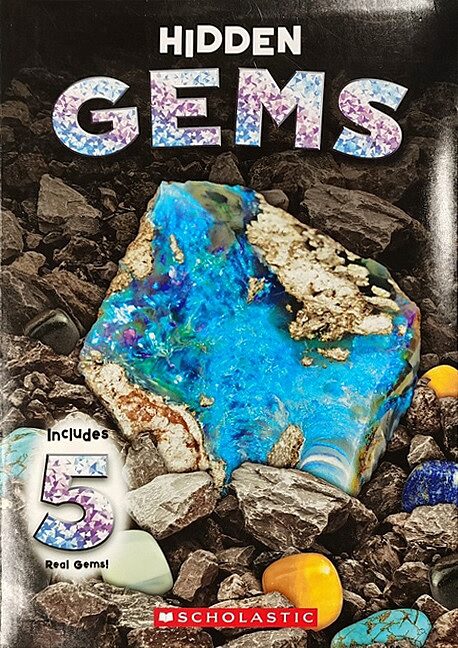 Hidden Gems in Spain: Uncovering the Lesser-Known Treasures
Ronda: Nestled in the heart of Andalusia, Ronda is a picturesque town that will steal your heart. Perched dramatically on a cliff, it offers stunning views of the surrounding countryside. Don't miss the iconic Puente Nuevo, a bridge that connects the old and new parts of the town.

Cadaqués: Tucked away on the Costa Brava, Cadaqués is a charming coastal village that has captivated artists and writers for centuries. With its whitewashed houses and narrow streets, it exudes a bohemian atmosphere. Explore the hidden coves, visit the Dalí House-Museum, and indulge in fresh seafood at a local restaurant.

Cazorla: Located in the province of Jaén, Cazorla is a paradise for nature lovers. Its stunning natural park boasts rugged mountains, deep gorges, and crystal-clear rivers. Hike through the trails, discover hidden waterfalls, and spot unique wildlife such as the Spanish ibex.

Alcalá del Júcar: Situated in the province of Albacete, Alcalá del Júcar is a medieval town built into the side of a cliff. Wander through its narrow streets, admire the picturesque houses, and visit the impressive castle. Don't miss the opportunity to take a boat ride along the Júcar River for a different perspective.

Laguardia: Nestled in the heart of Rioja wine region, Laguardia is a hidden gem for wine enthusiasts. Explore its underground wine cellars, sample exquisite wines, and stroll through the charming streets of this medieval village. Be sure to catch the breathtaking views from the medieval walls.

Frigiliana: Perched on a hilltop in the province of Málaga, Frigiliana is a postcard-perfect village with whitewashed houses adorned with vibrant flowers. Lose yourself in its maze-like streets, visit the ancient Moorish fortress, and taste the local honey, a staple of the region.

Ribeira Sacra: Located in the region of Galicia, Ribeira Sacra is a hidden gem for wine and nature lovers. Take a boat trip along the Sil River to admire the breathtaking landscapes of steep vineyards and ancient monasteries. Don't forget to sample the excellent local wines made from indigenous grape varieties.

Teruel: Often overlooked, the city of Teruel is a hidden architectural gem. Its Mudéjar architecture, a mix of Christian and Islamic styles, is a UNESCO World Heritage site. Explore the beautiful examples of Mudéjar buildings, such as the Cathedral of Teruel and the Tower of El Salvador.
Exploring Spain's Best-Kept Secrets: 12 Hidden Gems to Discover
Cudillero: Located in the region of Asturias, Cudillero is a picturesque fishing village that will charm you with its colorful houses cascading down the hillside. Take a stroll along the harbor, enjoy freshly caught seafood, and soak in the relaxed atmosphere of this hidden gem.

Montefrío: Situated in the province of Granada, Montefrío is a hidden gem boasting a unique skyline dotted with churches and a medieval fortress. Climb to the top of the hill to witness panoramic views of olive groves and the iconic San Francisco Church.

Bardenas Reales: Located in Navarre, Bardenas Reales is a surreal desert-like landscape that feels like a scene from a sci-fi movie. Explore its unique rock formations and clay hills, go hiking, or embark on a jeep tour to fully appreciate the otherworldly beauty of this hidden gem.

Cies Islands: Tucked away in the region of Galicia, the Cies Islands are a paradise for nature lovers. With their pristine beaches, crystal-clear waters, and diverse marine life, they have been dubbed the "Galician Caribbean." Take a ferry from Vigo and spend a day exploring this hidden gem.

1 Albarracín Set in the middle of a wild rocky landscape on a curve of the Guadalaviar river the peachycolored fairytaleesque village of Albarracín is one of the most beautiful places to see in Spain In fact it has been voted the most beautiful small town in Spain several timesUpdated 20th January 2023 Subscribe The addictive echo of feet stamping to a flamenco rhythm Those first rays of daylight breaking over jagged peaks Bar tops drowning in Pintxos Waves gently lapping against tranquil islands A plethora of architectural styles from centuries gone byCosta Brava This is one of the best hidden gems in Spain and a perfect destination for those who want to escape from Barcelona and enjoy an afternoon of idleness in a sublime old fishing village also famous for the beauty of its coves and

small beachesUpdated July 23 2022 Spain Europe 14 incredible offthebeatentrack places in Spain that you have to see with your own eyes Explore these hidden gems in Spain during your next trip While visiting Spain most flock to bustling cities like Barcelona Madrid and Granada1 Albarracin Perched on a cliff above the Guadalaviar River in Aragon Albarracin is a gorgeous medieval hilltop town Its been listed as a national monument since 1961 In 2018 Spaniards voted Albarracin Spains prettiest town Albarracin Cathedral pink tinted house Albarracin houses in Albaraccin1 Cadiz Cadiz really is the hidden gem of Andalusia Not as wellknown as the Andalusian cities of Seville and Granada this is the perfect town for a day trip or a weekend visit if you are in the south of Spain Cadiz is a beautiful

coastal city known for its stunning beaches historical landmarks and vibrant culture and if youre into Babia This list cant be complete without Babia Spanish people use the phrase estar in Babia you are in Babia when talking to a person that doesnt know what theyre talking about or are daydreaming If you would see where Babia is you would understand where this phrase is coming fromBest hidden gems in Spain worth exploring Posted in Spain Travel By MarcoSantos Posted on April 19 2020 Sharing is caring 16 Unique places to visit in Spain Planning a trip to Spain and want to explore some truly stunning hidden gems in Spain
Spain's hidden gems offer a glimpse into the country's rich history, stunning natural landscapes, and unique local cultures. Whether you're an adventure seeker, a history buff, or simply looking to escape the crowds, these off-the-beaten-path destinations are sure to leave a lasting impression. So, pack your bags and get ready to uncover the hidden treasures of Spain.