Vegetarian and Vegan Dining in San Francisco: A Culinary Delight ===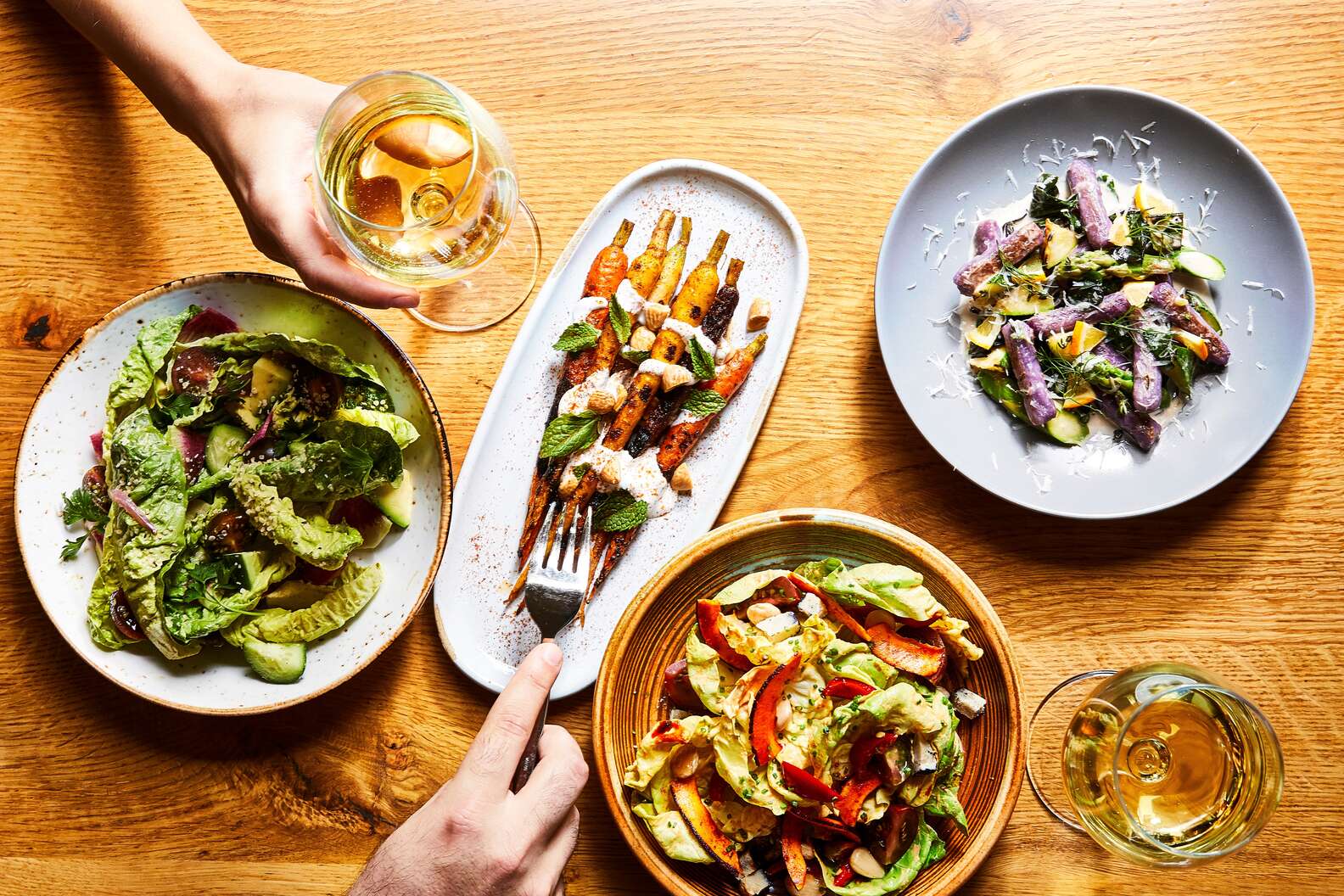 San Francisco, known for its diverse culinary scene, offers a plethora of options for vegetarian and vegan diners. Whether you follow a plant-based lifestyle or simply enjoy meat-free meals, the city has a variety of restaurants that cater to your dietary preferences. From fine dining establishments to casual eateries, San Francisco has something to satisfy every palate. Let's explore the best plant-based restaurants in the Bay Area and discover where to find scrumptious meat-free meals.
Exploring the Best Plant-Based Restaurants in the Bay Area
Gracias Madre: Located in the popular Mission District, Gracias Madre serves up delectable Mexican cuisine with a vegan twist. Their menu features dishes made with organic, locally sourced ingredients. Don't miss their mouthwatering plant-based takes on classics like enchiladas and tacos.

Millennium: A pioneer in the vegan dining scene, Millennium offers an upscale dining experience with a focus on sustainable, organic ingredients. Their innovative menu combines global flavors to create unique and flavorful dishes that will impress even the most discerning foodies.

Shizen: For sushi lovers, Shizen is a must-visit. This all-vegan sushi bar in the Mission District offers a wide selection of creative rolls made with plant-based ingredients. From traditional favorites like spicy tuna rolls to unique creations like their vegan "eel" roll, Shizen will satisfy your sushi cravings.

Greens Restaurant: Nestled in the picturesque Fort Mason Center, Greens Restaurant has been a staple in the vegetarian scene since 1979. With stunning views of the Golden Gate Bridge, Greens offers a seasonally inspired menu featuring fresh produce from local farms. Indulge in their famous "Tofu Scramble" or their flavorful vegetarian pizzas.
Embrace the Veggie Lifestyle: Where to Find Scrumptious Meat-Free Meals
Ananda Fuara: Located in the heart of downtown San Francisco, Ananda Fuara is a hidden gem for vegetarian and vegan dining. Their menu features a variety of cuisines, from Indian to Mediterranean, with options for gluten-free and soy-free diets. Don't miss their signature "Soul Food Plate" or their mouthwatering vegan desserts.

Golden Era Vegan Restaurant: Offering a wide range of Asian-inspired dishes, Golden Era Vegan Restaurant is a favorite among locals and visitors alike. Their extensive menu includes vegan versions of popular Chinese, Thai, and Vietnamese dishes. Try their flavorful vegan pho or their crispy golden rolls for a truly satisfying meal.

Nourish Cafe: Located in the trendy Inner Richmond neighborhood, Nourish Cafe specializes in nutritious and delicious plant-based meals. Their menu features a variety of salads, sandwiches, and smoothie bowls made with fresh, organic ingredients. Don't miss their popular "Nourish Bowl" or their refreshing vegan smoothies.

Seed + Salt: If you're looking for healthy yet tasty vegan options, Seed + Salt is the place to go. With a menu focused on whole foods and organic ingredients, this eatery offers a range of salads, sandwiches, and baked goods. Try their "BLAT" sandwich made with coconut bacon or their indulgent gluten-free chocolate chip cookies.
===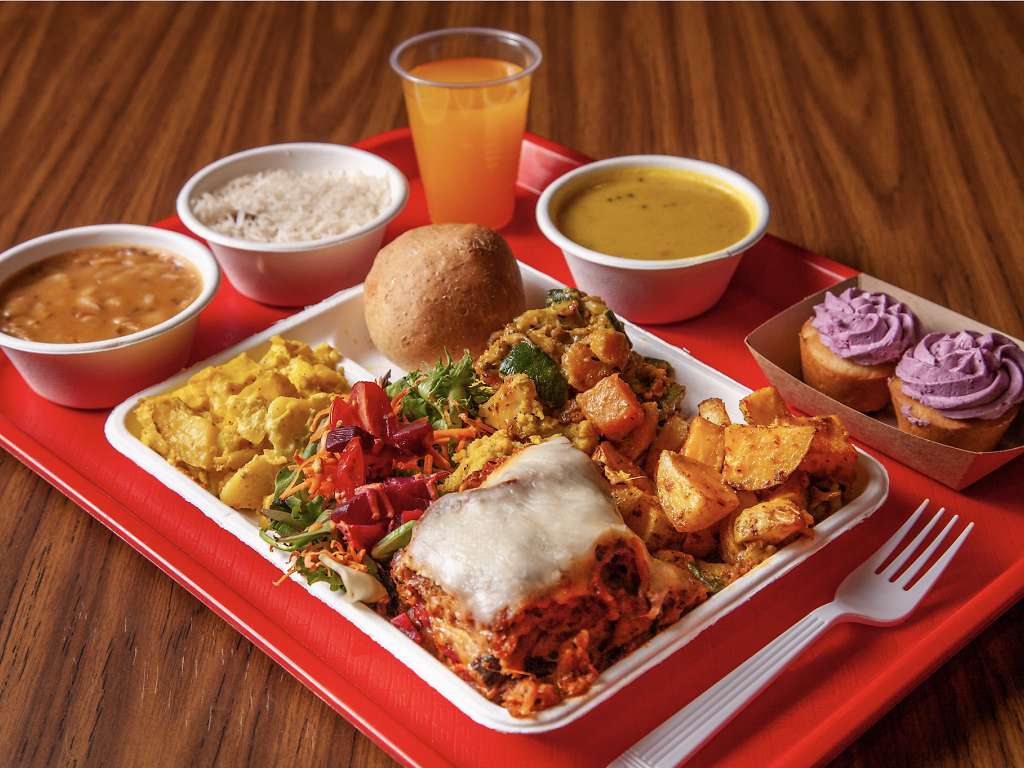 The Best Vegan Restaurants in San Francisco Eater SF 13 Phenomenal Vegan Restaurants in San Francisco These are the best places to get your plant on by Paolo Bicchieri and Eater StaffBy Tyler Cohn Taste the bounty of the Bay Area at these delicious vegetarian dining establishments in San Francisco where the plant is the star not the side San Francisco has long been a proponent of clean eating sustainable farming and locally sourced cuisine We excel at eating responsiblyTheres always a vegetarian option available including savory Options like the baked eggplant and burrata and sweeter things like the Turkish coffee fudge brownie Ratings FAQ 73 Bellota Spanish Soma Perfect For Big Groups Date Night Eating At The Bar Special Occasions Drinking Good Cocktails Live Music 888 Brannan St San
Francisco18 Great Places to Eat and Drink in the Marina The Best Restaurants to Take Your Parents in San Francisco Enjoy Vegetarian Enjoy Vegetarian Restaurant which is run by a family ofGracias Madre also has a full bar with plenty of tequila and mezcal Options including a weekday happy hour from 26 pm and Margarita Mondays when margaritas are 5 all day How to enjoy Indulge in a diverse array of enticing vegan and vegetarian dishes that showcase the finest in plantbased dining making this city a haven for those seeking incredible vegan food Certain attractions turn up in every San Francisco guidebook The sea lions at Pier 39 the cable cars the Golden Gate Bridge and so on and so forthThe Arab restaurant for comforting dishes like whole fried branzino and beef kabob plates also has a
lengthy vegetarianfriendly mezze section And the mezze section just so happens to be a big reason we keep coming back Get the mezze sampler with Beit Rimas allstars creamy lebna muhammara baba ganoush hummusOur favorite restaurants serving vegan food across the city Team Infatuation April 12 2022 Save to a list San Francisco is known for sourdough bread and strong opinions on how people should eat their burritos So its understandable if you think it might be hard to find good vegan food here But that really isnt the case
San Francisco's vegetarian and vegan dining scene is thriving, offering an array of delicious options for those following a plant-based lifestyle. Whether you're a local or a visitor, you're sure to find a restaurant that caters to your meat-free preferences. From innovative fine dining experiences to casual comfort food, the city has it all. So, embrace the veggie lifestyle and embark on a culinary journey through San Francisco's plant-based restaurants. Bon appétit!